Moving Breath Pilates Instructors
Keep your well being in mind.
Sarah Lisi
Certified Senior Instructor
Pilates Core Integration Mat Teacher Trainer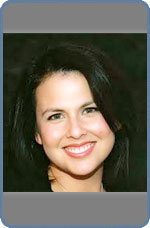 Sarah Lisi graduated from Arizona State University with a Bachelor of Arts Degree in Humanities. She is the married mother of two boys, ages 7 and 5.
Sarah's interest in fitness led her to Pilates at Moving Breath in 1997. She continued her Pilates training through Core Dynamics Pilates under the mentoring of Virginia Nicholas. Sarah began teaching in 2000 and has taught at Moving Breath Pilates and fitness facilities.
Sarah loves to share her passion for Pilates with her clients. "Many of us become disconnected from our bodies because we are always on the go. I love the fact that Pilates gives you some time to get in tune with and respond to how your body is feeling that particular day."
Instructor Bios