Welcome to the Moving Breath Pilates website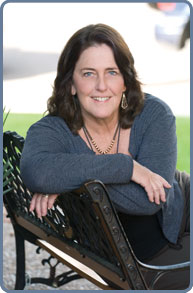 Moving Breath Pilates is a dynamic Pilates Studio in the heart of Tempe, Arizona that is owned and operated by Virginia Nicholas, M.A., R.N., an internationally recognized expert in the Pilates method. Moving Breath Pilates offers a number of Pilates classes including private lessons, duets, quartets, group Mat class and several unique workshops. Moving Breath Pilates is also the home of Pilates Core Integration Teacher Training Program. PCI offers MAT certification as well as a comprehensive certification.
The teachers and students at Moving Breath believe in integrating movement into their lives on a daily basis and aspiring to higher levels of fitness for a greater quality of life.
Joseph Pilates believed that his method of movement would prepare people for any type of activity they wished to accomplish. He himself was a gymnast, boxer, yogi, circus performer, diver, and skier. He battled Asthma, Rickets, and Rheumatic fever and brought himself to abundant health through use of various pieces of equipment that he invented for this purpose. He focused on the principles of precision in movement, control, coordination, concentration, centering, and flowing motion in order to accomplish this.
Our goal at Moving Breath is to carry on Pilates work by incorporating these principles to help you achieve your movement goal, whether it is rehabilitative, supportive, or elite.

Pilates Quote of the day

I must be right. Never an aspirin. Never injured a day in my life. The whole country, the whole world, should be doing my exercises. They'd be happier.


Virginia Nicholas, M.A., R.N. is a certified member in good standing of the Pilates Method Alliance.


Moving Breath Pilates is home to the PCI Teacher Training Program.